Economic Order Viewed from Settler Colonization: Presentation at International Forum on Japanese Literature/Language/Culture Held at Wenzao Ursuline University of Languages and Walking around a Relic of a Former Colony in Taiwan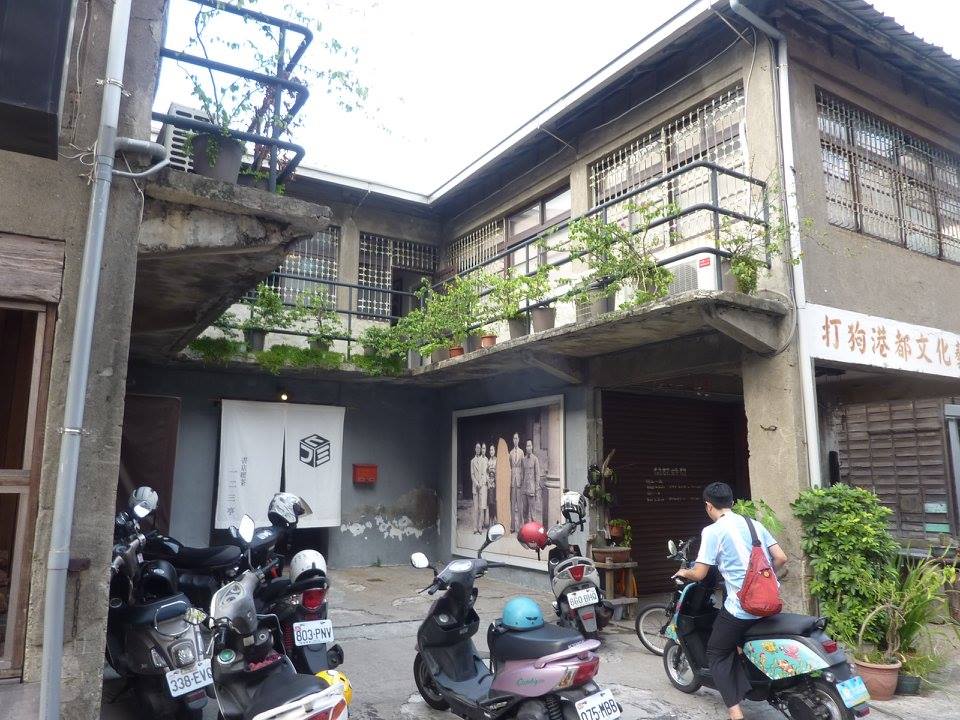 I have been conducting research on modern Japanese history focusing on Hokkaido and settler colonization.
When I visited Kaohsiung in Taiwan to participate in an international forum which was held on June 10, 2017, I felt a stronger sunlight than the actual temperature and there were just a few people on the street during daytime. Whenever I visit Taiwan, I walk around a relic from the days of the Japanese Empire and see how the memories of colonies are dealt with*1. There remain many old buildings in the regions on Sizihwan. When I visited a book café called Hifumitei that took over its name from a high-class Japanese-style restaurant which existed during the period of Japanese rule, it was hung with a photo in which women lined up in front of the Shinto gate. It was not obvious at first glance about when the photo was taken—either during or after the period of Japanese rule. Still, the café had such photo in order to create an atmosphere of the period of Japanese rule, which aroused my interest. When I visited Kaohsiung Martyrs' Shrine which used to have the Shinto gate in the photo, it was now a spot which enabled people to enjoy beautiful sceneries. At the Shrine there were old men playing a board game called "軍人将棋" (it is like "Stratego" in the west) over a cup of tea , tourists, and couples in the community. With the ruling of Kuomintang, shrines were built to honor the war dead. Many of them followed the way shrines had been built during the period of Japanese Empire and they had the Shinto gate. It seemed to be during 1970s that Kaohsiung Martyrs' Shrine was rebuilt in the Chinese way, getting rid of Japanese components*2. I saw further peculiarities in the Wude Martial Arts Center at the bottom of the mountain where the Kaohsiung Martyrs' Shrine was built. The entrance of the center stood the huge ficus trees which were bound with rope. The center features an exhibition of bamboo swords which were used by Mr. Musashi Miyamato and Ieyasu Tokugawa for instructing swordplay. It seems to be from 2000s onward that this place was designated as a historical site and the renovation work was conducted. What kinds of memories and emotions do the Wude Martial Arts Center and the photo of the Shinto gate in the café evoke when people see them?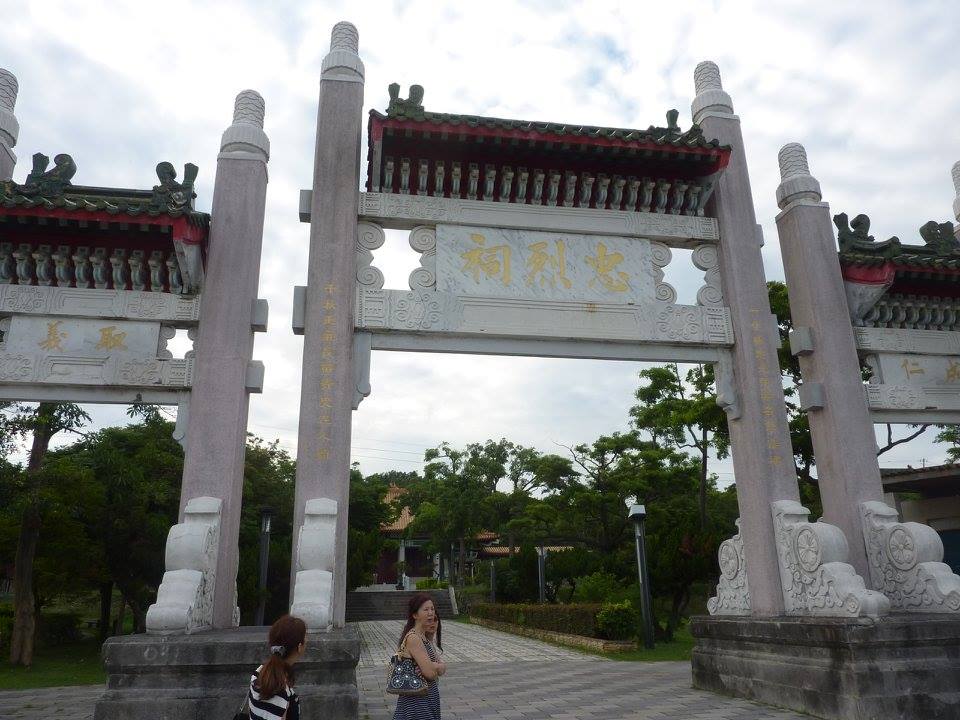 The tile of the international forum I participated in was "International Forum on Japanese literature/language/culture: Knowledge and Experiences" which was held at Wenzao Ursuline University of Languages. I made a presentation in the session of history/society/culture, and the tile of my presentation was "Intellectual Connection for Settler Colonization between Japan, Germany, and Colonial-Age Taiwan: German Internal Colonization Research by Mr. Minoru Togo and Mr. Kumao Takaoka." In recent years, research on settler colonialism has been getting popular in the western countries, where they consider the colonialism formed by emigrants and settlers as a problem. And the issue of emigrants and settlers has also become a big theme in the field of research on the Empire of Japan. As research on supplying human resources from Sapporo Agricultural College (later called as Hokkaido Imperial University) to the Governor General of Taiwan has been accumulated in the history studies, historical relationship regarding the rule of the Empire of Japan for Hokkaido and Taiwan has been discussed. In my presentation, I compared the vision of Mr. Takaoka with that of Mr. Togo regarding how each envisaged economic order by settler colonization in Taiwan under the rule of the Empire of Japan through academic knowledge they acquired during their study in Germany and pioneering experiences in Hokkaido. While Mr. Takaoka conducted research on colonial studies in the academia at Sapporo Agricultural College / Hokkaido Imperial University, Mr. Togo had worked for the Governor General of Taiwan until he became a lower house member in the closing years of the Taisho era. Both of them studied at Sapporo Agriculture College and what they had in common was the model of social evolution. While Mr. Takaoka developed his colonial theory by approaching social policy throughout the Taisho era, Mr. Togo positioned settler colonization as a way to cover the shortcoming of capitalistic colonialism in Taiwan. I would like to continue my research by examining how discussions over Taiwan in the Taisho era including conviviality and symbiosis influenced the subsequent vision of economic order by the Empire of Japan.
In the afternoon Dr. Pei-Jung Lee, who earned PhD at the Graduate School of Core Ethics and Frontier Sciences at Ritsumeikan University and who is an assistant professor at Wenzao Ursuline University of Languages, made a presentation in the same session. The title of her presentation was "Considering Nuclear Policy in Japan from the Standpoint of Historical Sociology." In Taiwan a bill has been just passed to abandon nuclear power generation by 2025. Therefore, people in Taiwan are interested in nuclear power and this will be a big theme in the history of relationship between Japan and Taiwan from now on. Ground Zero, a novel which deals with movements for abandoning nuclear power generation and the future after nuclear accidents and is written by Mr. Egoyan Zheng, is translated into Japanese by Mr. Tomoaki Kuramoto. I was taken to a bookstore near the railway station and I was impressed with the scene many Chinese version books of Barefoot Gen were laid out flat there.
Bansho, Kenichi (Fixed-term Researcher, The Amami-Okinawa-Ryukyu Research Center, Doshisha University / Visiting Researcher, Research Center for Ars Vivendi, Ritsumeikan University)
*2 Akae, Tatsuya 2014 "Transformation of 'Soldiers' in Modern Taiwan: A Case Study of Kaohsiung Martyrs' Shrine," Social System Research 28, March 2014
Related Sites:
This research achievement was financially supported by the research fund "international research activities," a support system for enhancing the research quality of young researchers of the Research Center for Ars Vivendi in the academic year 2017.