We would like to express our hearty sympathy with people who have been visited by the great East Japan earthquake and the Fukushima nuclear plant accident. We have been enriching its related page,
"The Great East Japan Earthquake"
within the website of arsvi.com.
Research Highlights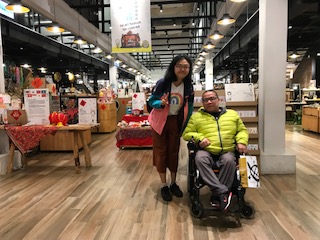 I have been conducting research on people with disabilities who identify as lesbian, gay, bisexual and transgender (LGBT) activities and social movements. I went to Taiwan from February 21 to February 25, 2019 to visit people and organizations that are involved in "同志運動*1" (LGBT social movements). Social enlightenment events have been held in Taipei since 2003 to respect LGBT culture and...
2019-07-01, OUYANG Shanshan
News & Events
Facebook
Featured
Social Bonds as Freedom: Revisiting the Dichotomy of the Universal and the Particular came out of...
In November the Research Center for Ars Vivendi at Ritsumeikan University invited Dr....