We would like to express our hearty sympathy with people who have been visited by the great East Japan earthquake and the Fukushima nuclear plant accident. We have been enriching its related page,
"The Great East Japan Earthquake"
within the website of arsvi.com.
Research Highlights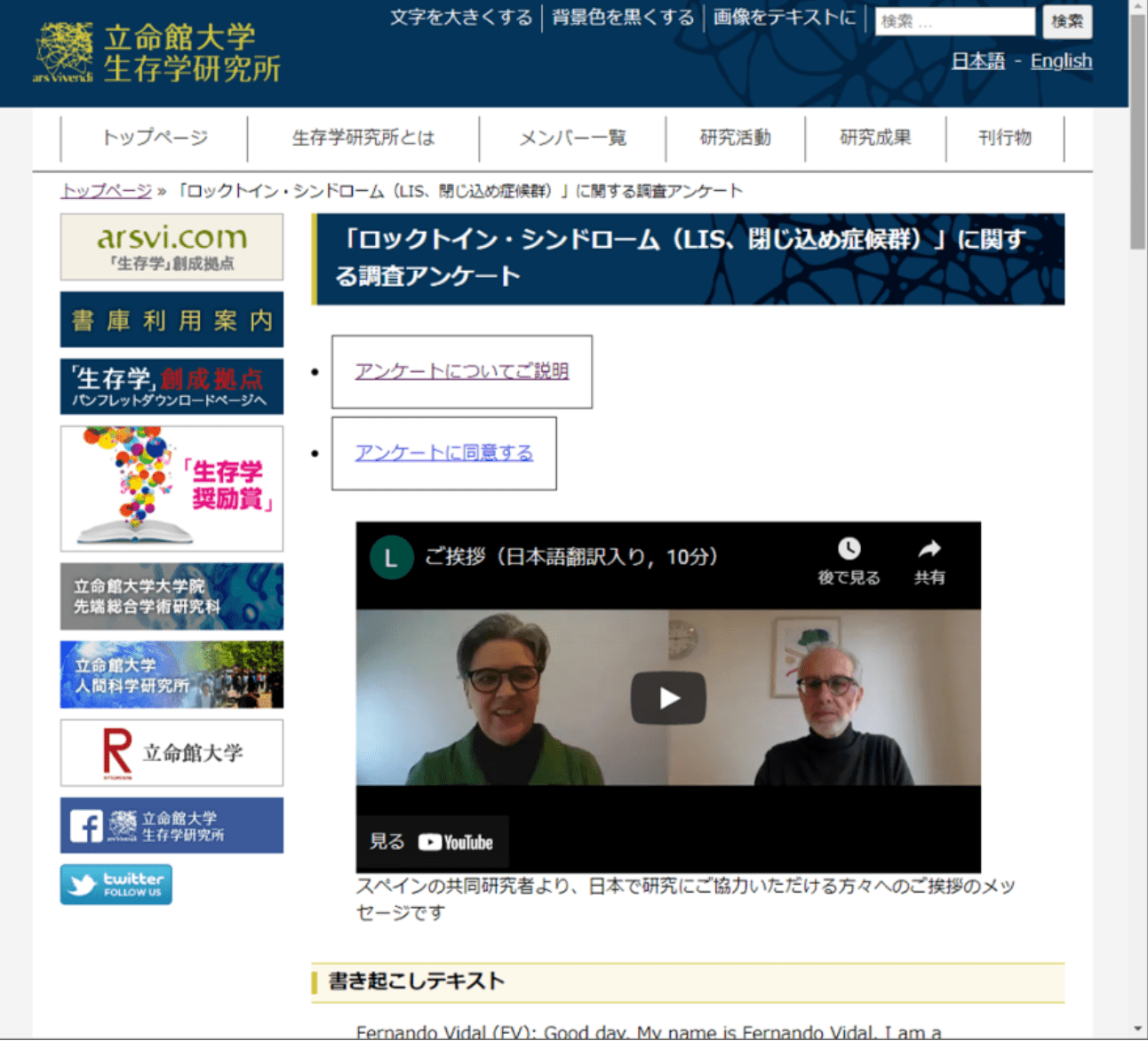 In 2020, a year full of chaos caused by the spread of COVID-19, Ritsumeikan University launched "Society-with-Coronavirus Research Program - Visionaries for the New Normal -" to look at society after the COVID-19 pandemic. Twenty-one topics were selected from among eighty-one proposals from a wide range of fields within the university (http://www.ritsumei.ac.jp/research/member/corona/) and res...
2021-10-08, Himeno Yukiko (Assistant Professor, Department of Bioinformatics, College of Life Sciences, Ritsumeikan University/Member of the Steering Committee of the Institute of Ars Vivendi, Ritsumeikan University)
News & Events
Facebook
Featured
Social Bonds as Freedom: Revisiting the Dichotomy of the Universal and the Particular came out of...
In November the Research Center for Ars Vivendi at Ritsumeikan University invited Dr....