Reconsidering the Definition of Intergenerational Communication
I visited institutions related to the elderly in southern Arizona from December of 2018 to January of 2019 in order to study how "intergenerational communication" is viewed and its relationship to universities/university students. Southern Arizona is blessed with a warm climate throughout the year, and is used by people from all over America, particularly retirees, as a refuge from the cold. Most of them live in areas called "retirement communities" that only allow residents who are at least fifty-five years old. For this study, I conducted interviews at three non-profit organizations connected through various program tie-ups to University of Arizona, where I had spent an extended period conducting survey research in America.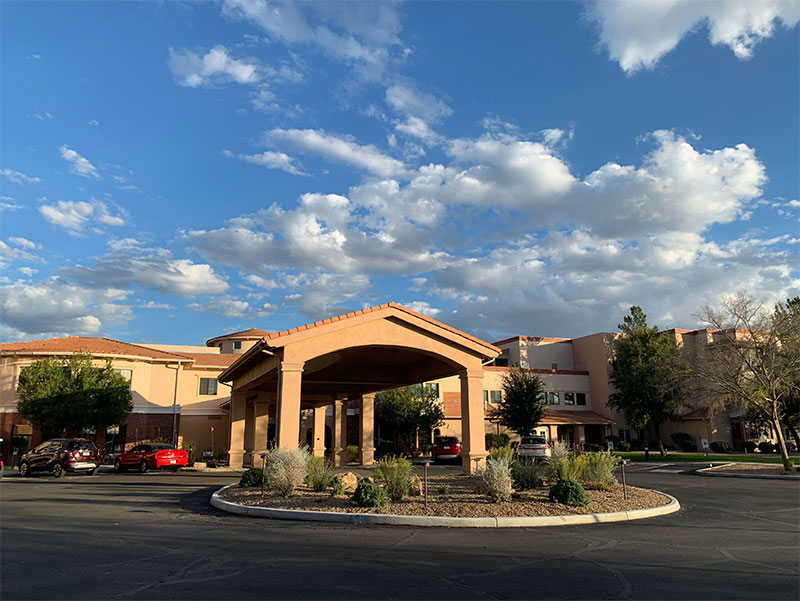 The first of these organizations was Arizona Senior Academy (ASA). This is a community established by H. Koffler, who served as President of University of Arizona for nine years, with the aim of providing an environment where university professors could continue professional education after retirement. Nearly all residents do in fact have university teaching experience. I heard from many residents that they chose this community because they wanted to continue to enjoy conversing with people who have similar values to their own after retirement, and to locate themselves in a place that would satisfy their intellectual curiosity. Dr. Koffler passed away in 2018, but his spirit seems to have been carried on. The second organization was La Posada CCRC (Continuing Care Retirement Community), which has a minimum age of sixty-two. This community has two types of residential facilities, independent and with nursing care. The third organization was Green Valley Recreation (GVR), which provides many diverse seminars, events, and exercise facilities aimed at various large and small retirement communities in the city of Green Valley. Senior citizens over the age of fifty-five comprise close to 80% of Green Valley's population of roughly 23,000. GVR's thirteen centers provide swimming pools, outdoor courts, and learning and hobby programs.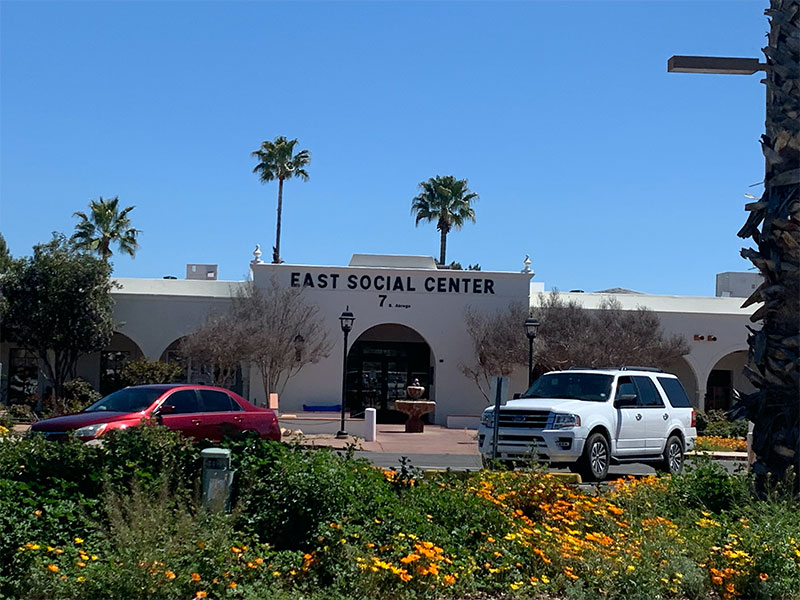 In order to provide programs, these three organizations require not only management staff but also volunteers. The majority of volunteers are residents of the community, and are involved in a manner that takes advantage of their experience; someone who had taught German before retiring, for example, serves as a German teacher in an educational program. There are also university student volunteers, but when I actually conducted the interviews I found that contrary to my expectations their number was extremely small. A few assist at GVR events, and five are servers in La Posada's main dining room. I heard that ASA not having any volunteers was the result of Dr. Koffler's retirement from University of Arizona several years after establishing the community having had a weakening effect on their collaborative relationship. La Posada volunteers are from University of Arizona, and their activities in the community are a requirement of their exemption from school fees. Regarding communication, I was told that their opportunities for communication when serving food are limited, and there is no active communication beyond this role. This was also largely the case for GVR student volunteers. What all three organizations had in common was that while it is maintained that nothing would be better than having opportunities for intergenerational communication, no attempts are made to actively arrange for such opportunities to arise. As a reason for the lack of volunteers, it was suggested that since these are basically unpaid positions because the organizations are not for profit, most students who are not hoping to work in a related field opt for paid part-time work instead.
In these interviews I conducted with the aim of better understanding the current state of intergenerational communication between university students and seniors there was a response that brought me to a new realization. I was told that while we refer to them with the single term "senior," these communities include citizens from fifty-five to nearly a hundred years old. In other words, there is "intergenerational communication" even without university students being brought into the picture. This response made me realize that I had been thinking of "generation" in "intergenerational" in a way that fit my own existing framework. In the future I would like to continue to study how the way we think about "generation" affects communication when we consider policies involving intergenerational communication education.
Akiko Nojima
Graduate Student, Graduate School of Core Ethics and Frontier Sciences, Ritsumeikan University