Empowerment of Daily Living by "Housing" - at "Pathways to Housing DC" in Washington DC, USA
My research theme is about the real operations of the public assistance system in Japan because sometimes they are not written in laws and notification. To clarify facts of the Japanese public assistance system, I am investigating support for people who are in poverty or social difficulty, not only in Japan but overseas as well. As part of investigating support for daily living overseas, I visited Pathways to Housing DC (Pathways DC) in Washington, DC.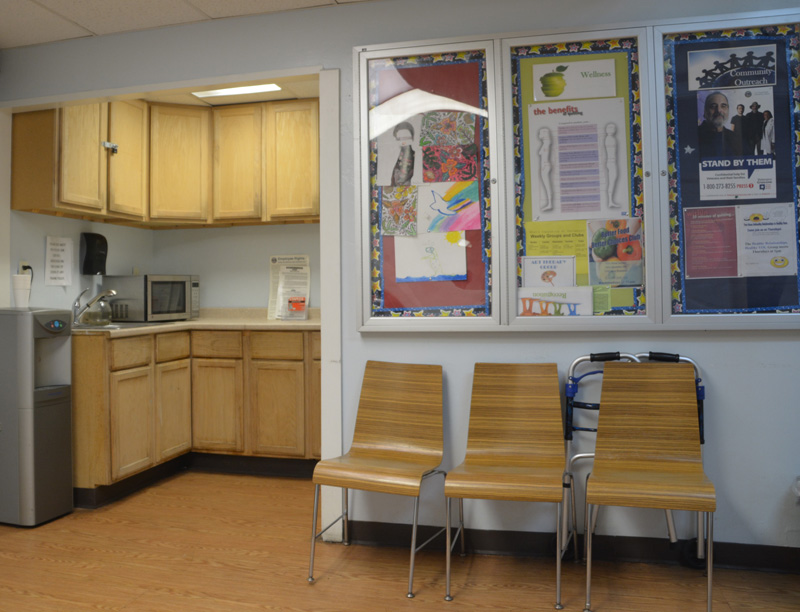 In"Pathways DC", there are many community activities, like self-help groups and hobbies. In this place, there is a little kitchen and users can enjoy eating and communicating.
The policy of "Pathways DC" is the approach of "Housing First". The entrance to support is to "provide permanent residence immediately" to people with difficulties. These difficulties with people include homelessness, being socially isolated, having some disability or disease, hospitalization for a long time at a psychiatric hospital and being criminally sentenced. It is not unusual that multiple difficulties are overlapping with each person, such as having a serious mental illness and drug addiction. "Housing First" is an approach to provide general residences (in most cases private rental apartments) to people with such difficulties, not facilities or hospitals, along with the intense community-based support services they need to recover their lives. It is effective for treatment and reintegration into the local community and the cost is low (8% for psychiatric hospitals, 74% for shelters), so it has been introduced to public programs in almost every major American city, including New York, Los Angeles, Philadelphia, and Atlanta. It is also being expanded to Western Europe locations, such as Marseille, France. In Japan, there is also a movement of the NGOs trying to introduce it. The NGOs in Japan are working on fundraising to start "Housing First" and providing information to the Ministry of Health, Labor and Welfare.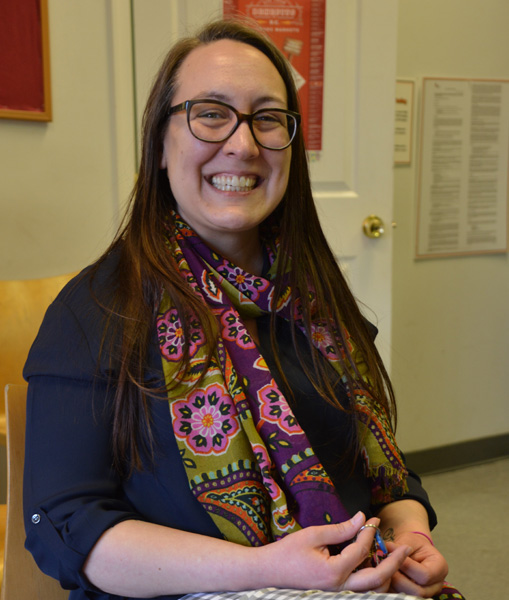 Amanda Harris, a former Chief Operating Officer at Pathways to Housing DC. With a warm personality and expertise as a psychiatrist, she has been promoting social activities.
While I was visiting "Pathways DC" this time, I had an opportunity to hear about the past, present and future from four persons; a female user of the "Pathways DC" with a mental disability, a male peer worker who was a former prison sentence inmate, a female nurse, a female social worker, and Amanda Harris, a social worker and the Chief Operating Officer at that time. Everyone's stories were impressive, and a peer worker's story was the most impressive for me.
He was driven off, out of his family and from the area where he was born and raised, and repeated crimes and sentences because of isolation. But it was fortunate for him that one of his few friends knew about "Pathways DC" and introduced it to him. Since his last imprisonment, he wanted to become a professional who can take care of people like his former self. He started to live on public welfare, attended a college and learned about psychology and methods to help people with difficulties. Now he is 40 years old and working with the colleagues in "Pathways DC". He said, "I have advanced to the next step by adding academic education to my experience".
He also asked me about the situation about welfare recipients in Japan. I told him that they often have mental problems and their suicide rate is about twice as high as the general rate. After I told the situation to him, he said that "The situation should be changed by social movement. Everyone can become a productive citizen with encouragement in an inclusive society".
Currently in Japan, as the disparity is being expanded and fixed, it is difficult to restart for people who have stumbled or people with weaknesses. Public assistance, which is the only relief system in Japan, has been shrinking rapidly since 2013. Is it really beneficial for the future of Japanese society to reduce social security due to the "fiscal deficit of the country"?
My current research activity is to examine how the social security policy takes shape from a macroeconomic viewpoint on a national level of finance and economics. On the other hand, to evaluate the effect and significance of each policy, it is essential to have the viewpoint asking "How has the policy changed the people's daily lives?" Therefore, I am continuing micro investigations of current actual practices like "Pathways DC". My goal in the coming years is to advance research from the level of living and to integrate it with policy level research.
MIWA Yoshiko
Related Sites
This research achievement was financially supported by the research fund "international research activities," a support system for enhancing the research quality of young researchers of the Research Center for Ars Vivendi in the academic year 2015.