Reconsidering the Paradigm of Research on Chinese Overseas (Huaren)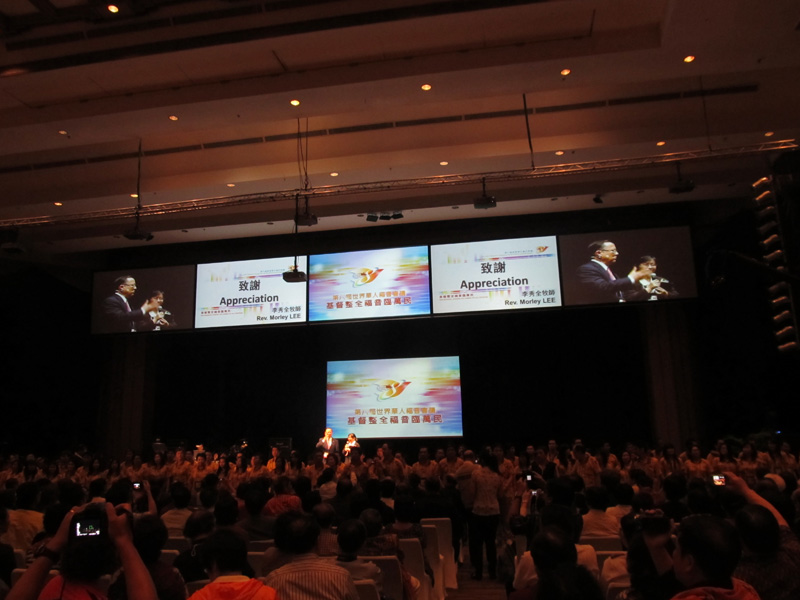 The 8th Chinese Congress on World Evangelization was held in Bali, Indonesia in September 2011. More than 2,500 representatives of about 40 countries participated.
People of Chinese birth or descent who live in areas other than China are called Chinese Overseas. There are two Chinese characters for Chinese Overseas—"Huaqiao (華僑) " and "Huaren (華人) ". It is usually called "Huaqiao" in Japan. However, "Huaqiao" means people who have a strong sense of belonging both to owners with Chinese citizenship and China itself since "qiao" means "temporary dwelling". By contrast, people and their ancestors who are naturalized in their country of residence and have a sense of belonging are called "Huaren" and it is often used as a superordinate concept including "Huaqiao". My research focuses on "Chinese Overseas Christians", especially those with Protestantism. However, as my research progresses I have doubts about the existing paradigm (research framework) that stipulates the existence of Chinese Overseas.
Once I heard a story from a Chinese researcher in her 60s who conducted research on Indonesian Chinese.
According to her, she attended a funeral of the father of the influential person in a Chinese society where she conducted research. After placing some flowers in front of the father's portrait she tried to bow, but the anger of the surrounding bereaved relative prevented her from doing so. Fortunately, one of the attendants was a minister from Hong Kong and the minister explained that this family was Christian and thus bowing in front of the father's portrait was equivalent to ancestor worship and idol worship, which backed on safe ground.
However, the Chinese researcher did not seem to accept this situation. When she told me about this event, she insisted that she just would like to show her respect and whether this act be unfilial as Chinese.
The history of Chinese Overseas is traceable back to the 6th century. In most cases, after many years, Chinese Overseas settle in their country of residence, and thus their languages and life customs are different from those in the Chinese society. However, when discussing Chinese Overseas who scatters, many researchers tend to point out their homogeneity rather than heterogeneity and thus view them as a continuation of China and the abstract "Chinese world" because of its homogeneity. Especially, most of Chinese researchers seem to presuppose this kind of positioning in research on Chinese Overseas. As a result, reconsideration of Chinese-centered paradigm itself, in spite of the doubt of its efficiency, has not been advanced while a lot of case studies, with scale expansion of Chinese Overseas, have been accumulated.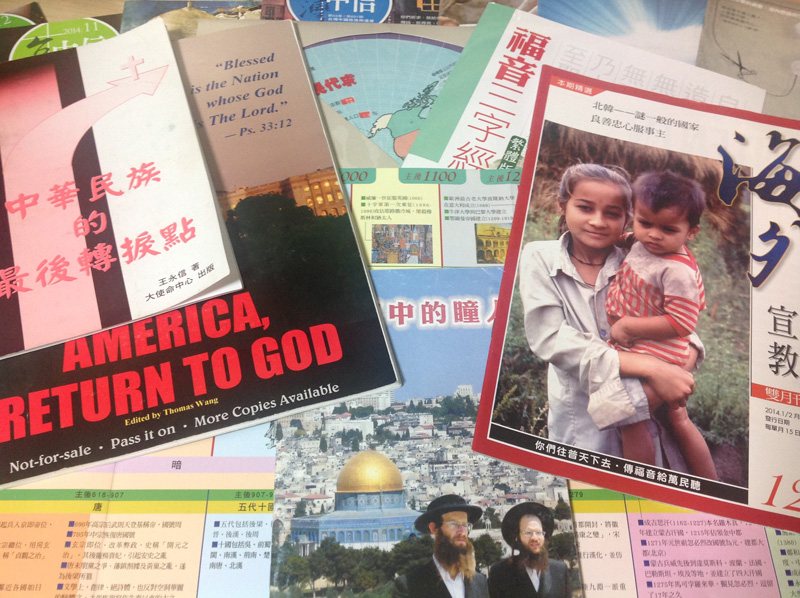 Among Chinese Overseas Christians in different areas interaction via various missionary publications has also become more and more intensive. A dichotomous view of the world of "Christians and infidels", not races or nations, is forming.
The Chinese researcher also had uncomfortable feeling about the act of the family based on her Confucian cultural background of the Chinese society. By contrast, the number of Chinese Overseas who feel antipathy both to the scenes of conflicts including the above-mentioned scene of the anger of bereaved relative at the Chinese researcher and to understanding with emphasis on the Chinese culture is increasing through successive generations. However, as long as "having a place of origin in China" is the highest priority to define Chinese Overseas (in other words, under the concept of values which has the highest evaluation of homogeneity with the Chinese culture), people with sinocentrism will easily keep ignoring / criticizing such meanings of conflicts and voices with angers.
Then, if we regard having the place of origin in China as a mere historical fact, is it possible for us to re-define Chinese Overseas by using another aspect? Based on my survey lasting several years I consider that the existence of "Chinese Overseas Christians" that the above-mentioned Chinese researcher met might have some possibilities for it. Especially, in case of Protestantism, the history of acceptance in the Chinese Overseas world is longer than that in China and its unique network has been formed actively since the middle of 20th century. Among Chinese Overseas Christians in other areas including Malaya, Taiwan and Hong Kong, new customs based on teaching of Protestantism which do not exist in the Chinese society and churches as well as the very pious acts such as avoiding bowing in front of the photograph of the decreased person can be seen in a variety of forms. Of course, religion does not replace the place of origin completely. Still, I think that finding the network of faith, as a foundation to re-define Chinese Overseas, is significant because it can be a premise for Chinese Overseas to be against the values with sinocentrism and it also helps the shift of the paradigm concerning research on Chinese Overseas.