Adoption Studies and Ars Vivendi
My research is on adoption of children. I examine the history of reproduction in modern Japan by focusing on adoption of infants. Specifically, I conduct research on the relationship between the Special Adoption System established in 1987 and the Japanese Family Registration System from Meiji Era on, and the influence of the campaigns to amend the Eugenic Protection Act on Dr. Kikuta's adoption movement in the 1970s and 1980s.
Current Japanese studies on the adoption system have mainly developed in the fields of civil law studies and child welfare studies. However, in these fields, it is difficult to deal with bioethical and reproductive issues concerning adoption including abortion and sterility. As a place where I can learn the problem from an interdisciplinary viewpoint, I chose the Graduate School of Core Ethics and Frontier Sciences at Ritsumeikan University.
I am often asked why I conduct research on adoption. I graduated from the faculty of law and my graduation thesis was also on adoption. Since I studied at the department of politics and became interested in international cooperation, I took part in some activities at an NGO which supported developing countries. In these activities, we supported victims of the slave trades and orphans from AIDS in Thailand. What I saw there was women and children who easily dropped out from the protection of human rights and welfare. "Why should people die so easily?" "Why are they deprived of freedom?" "Why don't they have a place to grow up?" These resentments captured me and made me choose the theme to study — "adoption." Even in Japan as well as developing countries, there are a number of pregnant women and abandoned children who are at a loss. Now I am trying to examine such deep-rooted problems step by step by revealing the historical background and fundamental structure of the problems.
When I joined the Graduate School at Ritsumeikan University four years ago, I was wondering what "Ars Vivendi" was. I first leant that Ars Vivendi was research which was very close to actual fields. Driven by resentments and questions arising from the fields of on-going problems in daily lives of living human beings, the Research Center for Ars Vivendi has been growing. I am certain it is only this place that can accept my research motivations, struggles, and challenges.
Supported by the Research Center for Ars Vivendi, I became a member of the project "Study Group on Ethics of Birth," which are led by graduate students of Ars Vivendi and am now working as representative of the project. The members of this study group — mainly graduate students of Ritsumeikan University — are interested in artificial abortion, pre-birth diagnoses, surrogacy, artificial inseminations, and medical treatments for new-born infants. Some of the members have personal experiences involved in their own topics.
Everyone in this study group is interested in interdisciplinary themes with key terms of "birth" and "ethics," and we consider "reproduction" in a broader sense, ranging from sexual intercourses to raising children. This study group is a unique place for discussion where we can connect apparently unrelated themes to each other and explore the depth and width of each theme together. Moreover, in this study group, we can find not only students studying on reproduction but also students and researchers who work on other issues for "living" such as disabilities and intractable diseases. Ars Vivendi, I believe, is research which we can connect whatever problems concerning people's birth and life.
The reason why I can learn not only the laws and welfare of adoption but also its ethics and medicine is that I joined this study group. I would like to continue my interdisciplinary, challenging research from now on too.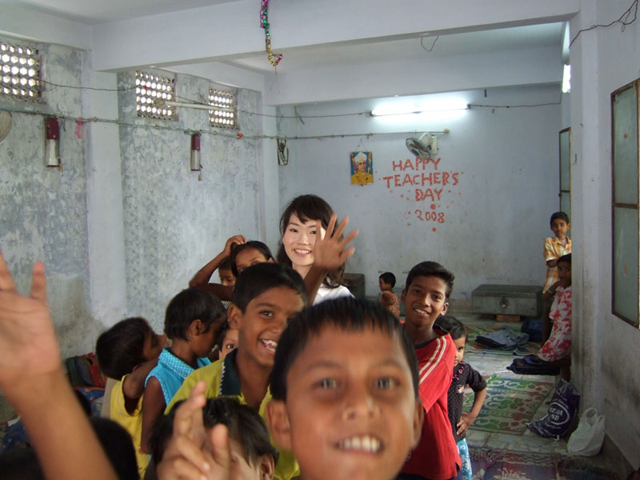 Figure 1: A school for children living in a slum (India, September 2008)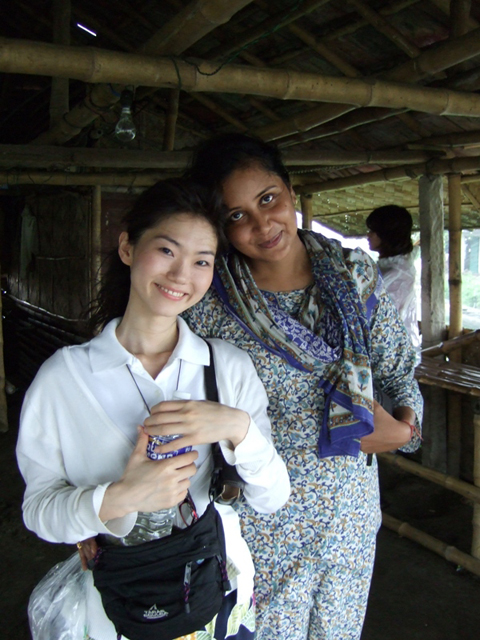 Figure 2: With staffs of an environmental NPO (India, September 2008)
---
Ms. Kashimi Yoshida received an award, "The 9th Incentive Award of the Japanese Association for Philosophical and Ethical Researches in Medicine" in 2011 through her article, "Dr. Kikuta Incident and Issue of Revising the Eugenic Protection Act."